Easy Ride to Rosano (Florence)
After an awful (no) Summer punctual arrives a

glorious Fall

. I have been busy so negletted my bike, but this morning my dad and I found the time for

an easy ride

.
We rode along the river from the Via Gioberti area - where I live - per Lungarno Aldo Moro till Ponte di Varlungo - crazy traffic: not fun - crossed it, turned left in Via di Villamagna and rode a short stretch till the start of a nice narrow street - Via Maggiorelli - then left again in Via delle Lame and Via del Crocifisso del Lume. That was my way to work last year:

quiet, beautiful, enclosed in ancient high walls hiding ancient villas and gardens.

I love it.
But race bikes need wide straight roads

... so we emerged in via Pian di Ripoli, boldly rode to Vallina - some climbs included - and only stopped in

Rosano

for a coffee break - me: dad guarding our bikes. And back.
I have been riding few lately but followed a lot of riding from the team car:

my son started training on the road

- no more that childish boring flat circuit in San Bartolo a Cintoia - and parents are allowed to watch. I'm not going to watch that often though, not really: few days ago son reached the team's meeting point on his own, cycling. You might think it's normal but he's 12 yo and so far I had to bring him and his bike by car from home - in Florence - to Ponte a Ema, a town some kms away. He's grown up (and proud).
I also watched a lot of

pro-cycling

on streaming

as you know and I'm going to watch also

Il Lombardia

that way because my son is racing on Saturday and on Sunday morning there is

no train

getting to Como in time for the start. It was way better when the Giro di Lombardia's start was in Milano and the finish in Como: there are many trains to Milano of course and Como is quite close so you could go and come back in the same day. Not from Napoli ok, but from Roma or Torino surely. And from Florence of course. I'm very

annoyed

not only because I'm going to miss it but moreover because I don't see the point in changing a Classic: something is 'classic' just because it's always actual, don't need to change. The new route is good and hard but it isn't Il Lombardia anymore: create a new race if you like,

don't touch the Classics!

In add I think that

accessibility to races' start and finish by train is important

: people shouldn't be forced to use the car and an important race shouldn't see on the road only local people.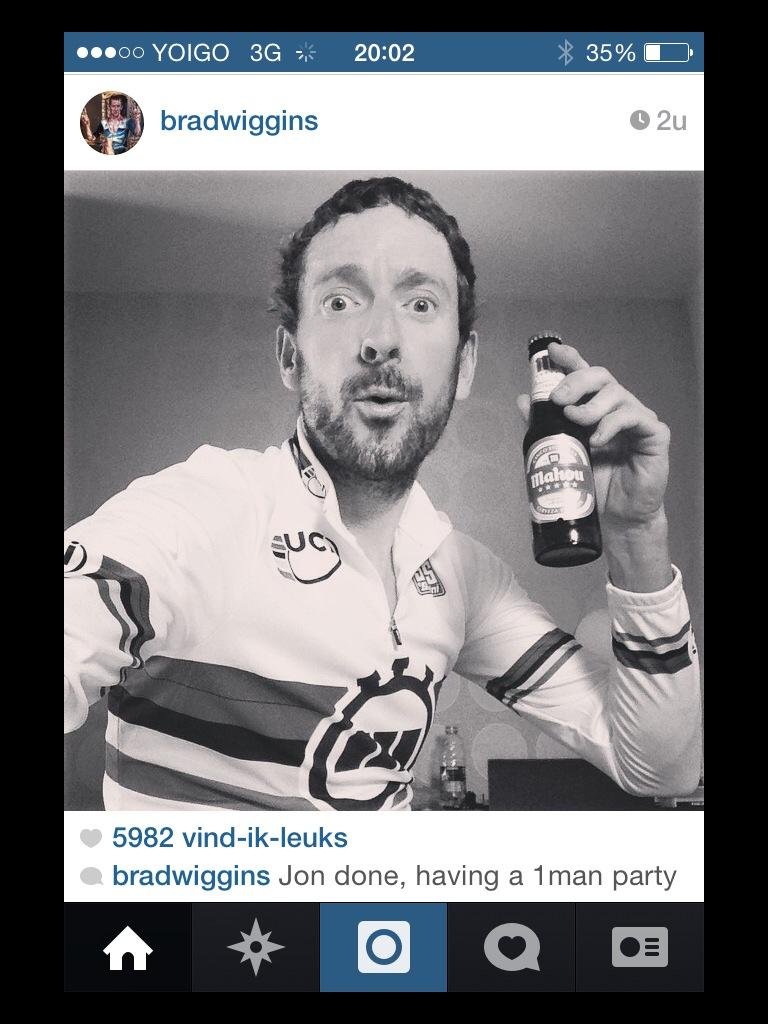 Bradley Wiggins
I watched the

Worlds

and I don't like what I have seen. The

route

was absolutely

boring

, unable to make selection or to allow an attacking racing. Winners are all well deserved but we completely missed the show. Then

Ponferrada

was a

weird location

: far, few to see, few hotels too... Given that the route was poor I don't get why it has been selected to holst the Worlds.
I watched it all - YEP - and I must say that

youths

have been

a bit better

. I don't dare to commentate the

Elite Women

races because I'm incompetent - I promise I'll improve in the next season! - Still I know that

Pauline Ferrand- Prevot

had had a very consistent season. For more read here:
http://www.mariannevosofficial.com/blog/End-of-the-season
As far as

Elite Men

are concerned... Well... The

TTT

has been a

surprise

, no
t only because of

BMC's success

- without Taylor Phinney, sadly - but also because

Team Sky failed

to get a medal.

OPQS

was considered the main favourite but you must consider that the team wasn't the same as in Florence.

ORICA-GE

did great in my opinion, they just started slightly too slow, as well as TFR. But Team Sky missed a medal beacuse the lost two riders almost immediately: Thomas wasn't in perfect shape - he had crashed - but what about Puccio? I'm sorry for Wiggins, Kiryienka and Cataldo -the last one injuried - who had all on their shoulders... for nothing. Could a different squad have done better? Who know
?!
The

ITT

has been something. Surprising,

thrilling

, till the last uncertain. A huge

duel

between

Bradley Wiggins

and

Tony Martin.

At their back... tons of underplots, some dramas, some happy ends... No Fabian Cancellara. And a disappointing Alex Dowsett.
The

RR

has been...

boring to death!

Italia did a lot of mess (or fuss), while all the favourites were wisely waiting. Sonny Colbrelli should have sprinted for better than 13th if supported by a decent team in the last part of the race. I still have to understand what happened to Ben Swift. Basicly all

favourites waited a bit too long

and

Kwiatowski won.

He said he had watched the U23 race... They all did I guess!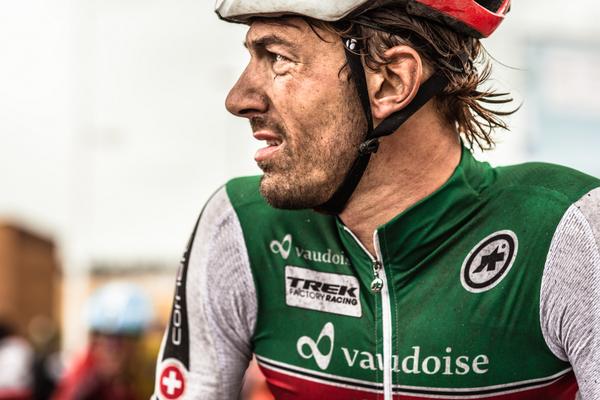 Fabian Cancellara
The big

winner

of these Worlds is Bradley

Wiggins

in my opinion: he's not dead - just like Punk! - he's alive and kicking, already setting new goals. I like that man every season more in spite - or beacuse - of his complex charcater.
The big

loser

, no doubt, is Fabian

Cancellara

. Tony Martin lost twice - in the TTT and in the ITT - but had a super season and was maybe tired. Worlds' were instead Cancellara's solo goal, more than the pavé Classics where he won so many times. He retired in the Tour - without a victory - and skipped the Worlds ITT, then...

cramps

!! He said he doesn't know what went wrong. Fact is that he has never been a contender. In general I have got the impression that his time is over. I'm not sure he's going to try the hour record, while Bradley Wiggins will.
Finally, I have been busy wth

my kitchen

: not cooking but getting it

painted

. It's still a work in progress because I want to do some changes in fornitures and decorations but I'll post some pictures when it will be done. Stay tuned if you are curious!